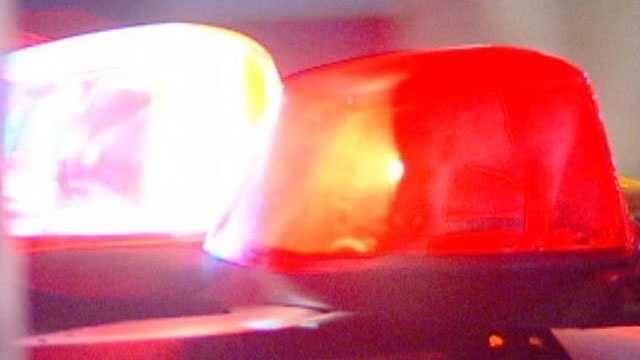 WWNY in Watertown reports that police say he also shot and killed his wife Nichole Walters.
The suspected shooter is Justin D. Walters, a 32-year-old active duty Army soldier stationed at Fort Drum.
More troopers came. They found 27-year-old Nichole Walters lying dead in the driveway, shot multiple times.
A woman lived in a shed on the property; she was injured and hospitalized with non life-threatening injuries.
A soldier accused of killing his wife and a NY state trooper made a "die list" in an alleged foiled plot almost two decades ago, when he was a middle school student in MI. His brother is a police officer in Watertown.
Justin Walters shot and killed his wife, Nichole, at their Theresa home, state police said.
"I ask all New Yorkers to keep Trooper Davis' family, loved ones and colleagues in the state police in their prayers during this incredibly hard time". His lawyer Eric Swartz says the re-arraignment was really procedural.
Walters pleaded guilty in family court to conspiracy to carry a unsafe weapon, according to the news outlet, which cited Grand Rapids Press reports.
ROSENTHAL: State Police Superintendent George Beach spoke at a press conference this afternoon. He waived his preliminary hearing, which meant the case will go straight to a grand jury. "He was a good husband and a father", said Beach.
Walters, 32, surrendered to authorities in his driveway.
"I'm not asking you whether or not you're guilty of this charge", the judge tells Walters in Spectrum's footage from the courtroom.
24 Hour News 8 did not find an adult criminal record for Walters in MI. He served two tours in Afghanistan as an infantryman. When a second trooper arrived, he heard gunfire as he searched for Davis, so he returned to his vehicle.
Gov. Cuomo ordered flags at government buildings flown at half-staff beginning on Wednesday.
The double shooting unfolded the evening of July 9 when Trooper Davis responded to a domestic violence call at the Theresa, New York home that Justin Walters and his wife, Nichole, had owned since 2015.