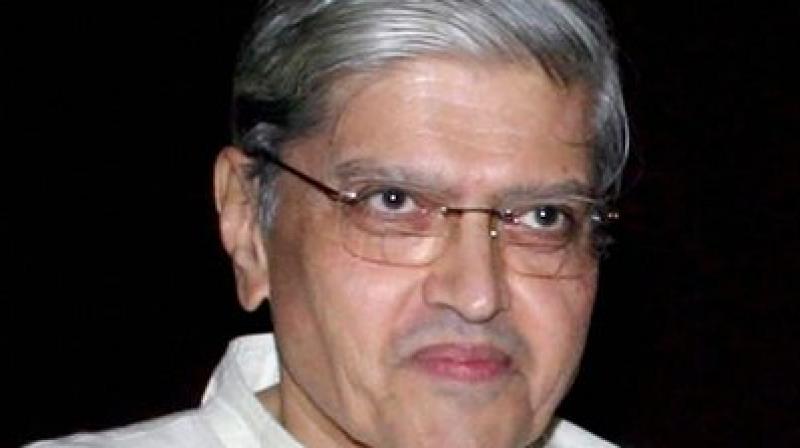 The BJP went on expected lines on Monday, July 17, and chose Union Minister for Urban Development, Housing & Urban Poverty Alleviation and Information & Broadcasting M Venkaiah Naidu as its candidate for the upcoming vice-presidential elections.
The former BJP president, who now holds two portfolios in the Union Cabinet, though is more keen on continuing in active politics, a report in the prominent Telugu daily Eenadu said on Monday morning.
The JD-U had broken ranks with the opposition on the presidential election when it made a decision to support the ruling NDA's nominee Ram Nath Kovind. While Bharatiya Janata Party (BJP) president Amit Shah officially announced the name of Naidu, PM Narendra Modi took to Twitter to convey his congratulations later.
BJP President Amit Shah, while decalring Naidu's candidature, said that the parliamentary party board meeting was attended by all members. Venkaiah Naidu may be our next Vice-President informed sources and the official announcement will be out soon. A meeting of the parliamentary board is expected today evening.
Opposition's Presidential and Vice-Presidential candidates Meira Kumar and Gopalkrishna Gandhi, will hold an interactive session with the parliamentarians of the 18 non-NDA parties on Sunday, said informed sources. The selection of either of Naidu or Rao will be part of the BJP's efforts to make inroads in South India ahead of the 2019 Lok Sabha elections. The polling will be held on the 5th of next month and counting will take place on the same day. She also described the electoral contest as the opposition's fight against a "narrow-minded, divisive and communal vision" while addressing a gathering of opposition parties here where its presidential and vice presidential nominees, Meira Kumar and Gopal Krishna Gandhi respectively, were formally introduced.
Naidu also served as a minister in the Atal Bihari Vajpayee government.