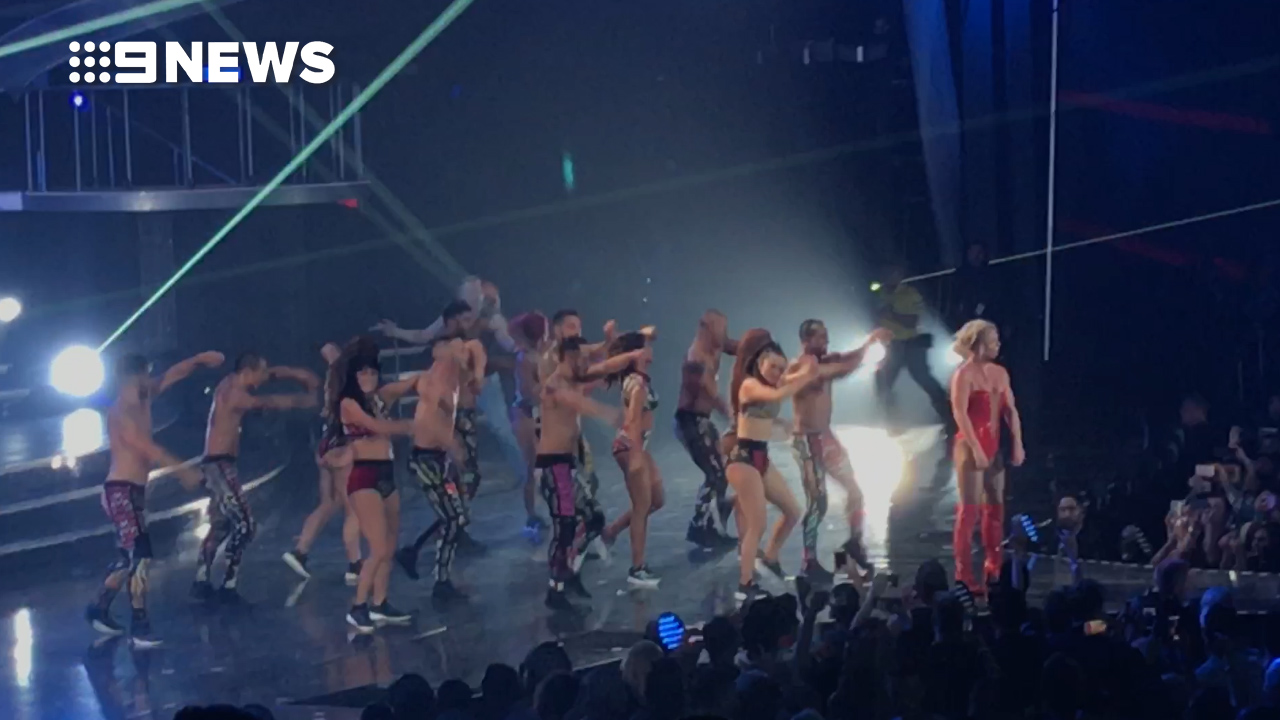 "Spears was finishing her song "(You Drive Me) Crazy" when a fan crept onstage and rushed toward her.
The singer is then immediately rushed off stage as her security team continues to wrestle with the fan and the audience boos him. Fortunately, his security guards, on the lookout behind the scenes, quickly immobilized the man on the ground, while two of them protected the star.
The man was eventually handcuffed by guards and detained while Britney was escorted from the stage.
Spears is set to return to the stage on Friday and Saturday in Vegas but she has not commented about the incident on stage Wednesday night. Webb responded by jumping on stage, but he was swiftly tackled by the bodyguards and the dancers.
After four years on the Las Vegas strip, it was revealed earlier this year that Britney's residency would be coming to an end on New Year's Eve 2017.
Spears was just wrapping "Crazy" on August 9 when a yet-to-be-identified individual bypassed security and theater personnel and made his way onto the stage, TMZ reports. She kept on performing, not actually realizing what was going on behind her.
Spears' Piece Of Me Vegas residency, which has earned more than $100 million in ticket sales, will come to a close this December after first debuting in 2013. In October, one of her performers sprang into action when the pop princess' halter strap on her bra top broke in the middle of her singing Joan Jett's "I Love Rock "n Roll".