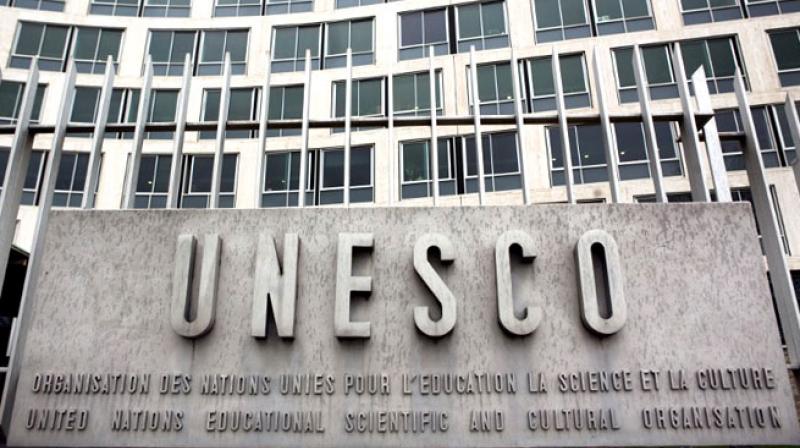 The State Department announced today that the United States will withdraw from UNESCO, citing "continuing anti-Israel bias" at the United Nation's cultural, educational, and science organization as well as its "need for fundamental reform" and "mounting arrears".
A Downing Street spokesman said: "The Government is committed to continued United Kingdom membership of Unesco and to working with other member states in support of its important work".
The U.S. would seek to "remain engaged with UNESCO as a non-member observer state", the statement added.
As part of the decision, the United States notified UNESCO Director-General Irina Bokova of the intent to withdraw and become a permanent observer of the body instead.
The Associated Press reports the move is based on UNESCO's inherent anti-Israel bias.
"Despite the withholding of funding, since 2011, we have deepened the partnership between the United States and UNESCO, which has never been so meaningful", she underscored.
The United States is pulling out of Unesco after repeated criticism of resolutions by the UN cultural agency that Washington sees as anti-Israel.
At the time, Netanyahu said the "absurd" vote denied the Jewish connection to the city.
UNESCO also works to improve education for girls in poor countries, help them enter scientific fields, defend media freedom and coordinate world knowledge about climate change, among other activities.
UNESCO is a body of the United Nations that promotes global cooperation in education, science, culture and communication, though it is perhaps best known for its designation of "world heritage" sites - locations with particular cultural significance.
The US stopped paying dues to the worldwide body in late 2011 after the agency voted to accept a Palestinian bid for full membership and now owes approximately $550 million, a State Department spokesperson said.
The 2016 resolution condemned Israel's "escalating aggressions" regarding a holy site in Jerusalem's Old City, known to Muslims as al-Haram al-Sharif and to Jews as the Temple Mount.
Francois Heisbourg, chairman of the International Institute for Strategic Studies, said the decision was probably motivated by Trump's desire to send a message of support to Israel and underlined his "America First" policies.
Unesco said the withdrawal was a loss to the "UN family" and to multilateralism.
Israel's ambassador to the United Nations, Danny Danon, also praised Washington's move as heralding "a new day at the U.N., where there is a price to pay for discrimination against Israel".
UNESCO's executive board plans to select her successor Friday in a secret ballot. Under the Reagan Administration, the U.S. quit UNESCO in 1984, at the time accusing the agency of a pro- Soviet Union bias. The US only rejoined under the administration of President George W. Bush some two decades later.