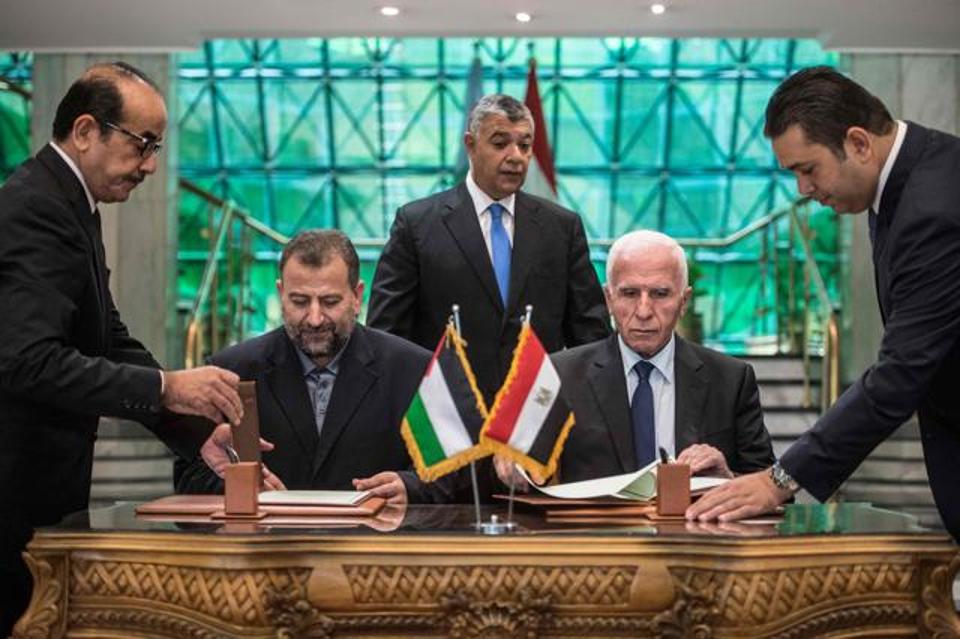 Several mortar shells were fired at an Israeli military outpost near the northern Gaza Strip on Thursday causing material damage without causing any injuries, according to Israeli media. The reconciliation agreement stipulates they have until February to find a solution for the employees in Gaza, which could include merging the two civil services.
No Israelis were injured in the attack.
Conricus said Israel was not looking to escalate the situation but any further Israeli action would depend on what Gaza militants did.
An army spokesperson told reporters that the group fired 10-12 mortar rounds towards an IDF position near a cement factory in a military zone near the border, and that the army knows "by name" who is reponsible.
The Occupation forces struck four Hamas positions, with tanks and aircraft, in Beit Hanun in northern Gaza in response to the mortar fire. However, The Israeli military later said the sirens were a false alarm.
Three people received light injures as a result of Israel's targeting of a site in the besieged Gaza Strip on 30 November 2017. But the tunnel incident also has increased friction between Israel and Islamic Jihad, the second-largest militant group in the strip, which had threatened revenge for the deaths of its fighters.
Also on Wednesday, in another sign of tension ahead of the deadline, PA employees were prevented by union delegates close to Hamas from returning to work at a number of ministries in the Gaza Strip.
"The Palestinian resistance has the full right to defend and respond to this unsafe escalation". A total of 67 Israeli soldiers and six Israeli civilians were killed in the conflict, while 2,251 Palestinians died, according to the United Nations.