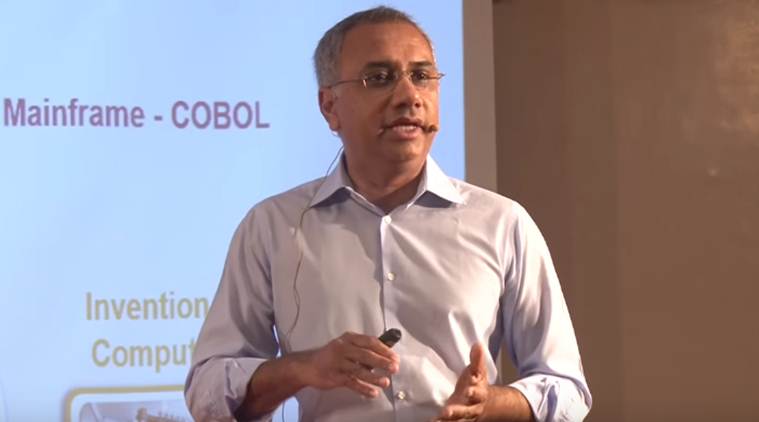 Infosys Board of Directors appointed Salil S Parekh as the new chief executive officer and managing director of the second biggest IT company in India.
Parekh joins Infosys from Capgemini, where he was a member of the Group Executive Board.
Prior to his work at Capgemini, where he has spent over 25 years, Parekh has also served as a partner at Ernst & Young, or EY, a multinational accounting firm and consultancy, according to his LinkedIn profile.
"We are delighted to have Salil joining as the CEO & MD of Infosys".
Infosys Chairman Nandan Nilekani has stressed that the company will continue looking at acquisitions to accelerate its pivot to new technologies, as it embarks on a strategy of building platforms for its customers that bundle software products with services.
"The board believes that he is the right person to lead Infosys at this transformative time in our industry", he said.
Parekh holds Masters degree in Computer Science and Mechanical Engineering from Cornell University in NY.
Back in 2014, when Infosys was hunting for a new CEO, Parekh lost to Vishal Sikka.
Yet, Infosys has also somehow played it safe by anointing Parekh, who unlike Sikka, comes armed with plenty of experience of negotiating multi-million dollar outsourcing deals, which are staple for Infosys and its peers such as TCS, Wipro and US-based Cognizant Technology Solutions. He was also the company's Chairman of the North America Executive Council. In fact, he was one of Capgemini's five deputy CEOs, and was responsible for a number of businesses that reportedly accounted for 45 percent of the company's revenue. He will take over at Infosys on January 2, the Bengaluru company said in a press release on December 2.
Interestingly on Saturday, Capgemini put out a separate press release, saying that Parekh "decided to leave the Group in the context of the recent managerial evolutions communicated in October".
Kiran Mazumdar Shaw, who heads Infosys" nomination and remuneration committee, said Parekh was the "top choice from a pool of highly qualified candidates'. "He has a very strong IT services and consulting pedigree, is proven with many years technology and business leadership experience, and has extensive working experience across Ameican, European and Indian work cultures - which is critical for Infosys".
10- Salil S Parekh will only be the second non-founder full-time CEO of Infosys after Vishal Sikka, who exited the company abruptly in August this year.