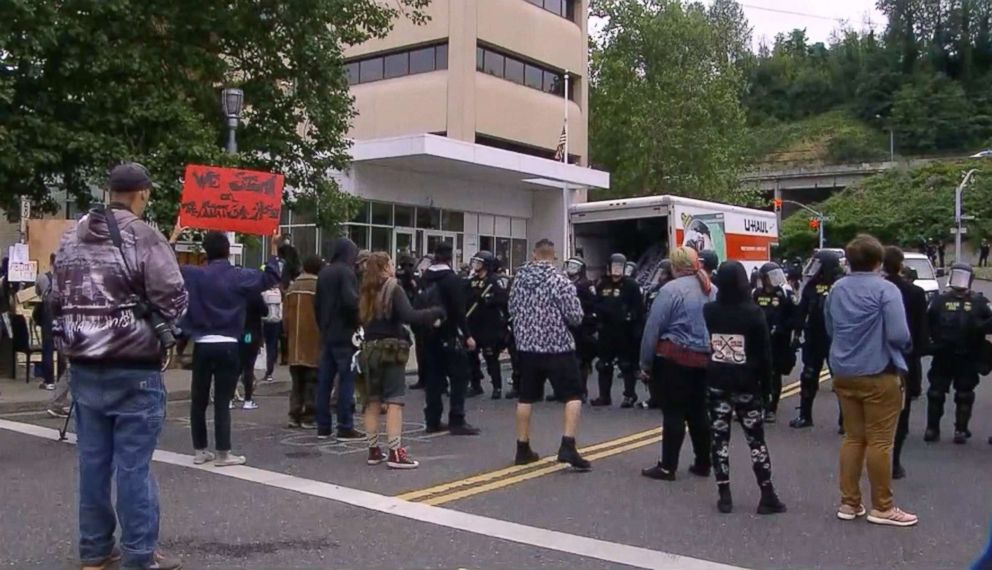 New York Mayor Bill de Blasio tweeted yesterday: "ICE is broken, it's divisive and it should be abolished".
Sen. Kirsten Gillibrand (D-N.Y.) became the first sitting senator to say the USA should "get rid of" ICE: "start over".
I'm not sure who McConnell was talking about, but Kamala Harris has said that "we need to probably think about starting from scratch", and last night, Kirsten Gillibrand came out squarely for abolishing the agency, saying we must "reimagine it, and build something that actually works". While many chanted to "Abolish ICE", others instead wanted to "Abolish profit". "We should create something better, something different".
President Donald Trump recently reversed course and signed an executive order aimed at keeping undocumented families together following public outcry over the separation of parents and children at the border.
Interested in Donald Trump?
As the Texas Observer reported, the Department of Homeland Security "shifted HSI funds to other parts of ICE to cover the costs of civil immigration enforcement, including $34.5 million in 2016".
More news: Zimbabwe blast 'terrorism,' vice-president says
An ICE spokesman could not be reached for comment on this story, but during a stop in North Dakota this week, Trump warned that if ICE were eliminated, the country would be "overrun with the worst criminal elements you have ever seen". Elected Democrats are also beginning to endorse the movement. That's going to be their platform... "I don't want them to be said that you can't have a process to seek asylum when you're in fear of your life".
In the letter, agents say they are concerned that the Trump administration's "zero tolerance" stance on illegal immigration makes it too challenging to conduct investigations.
One Democratic aide in the House, who was not authorized to speak on the record, called proposals to abolish ICE "stupid" and said the strategy would "play right into Trumps hands".
"We are always going to need immigration enforcement", Klobuchar said on ABC's "This Week". "They are great!" the president added. However, it is Customs and Border Protection - a separate division under the DHS - and not ICE, that carried out the policy, sending parents to face prosecution in federal court while their children were turned over to the Department of Health and Human Services.
He also condemned the Democratic senator for making the false claim that ICE is separating families on the United States-Mexico border. If you're a presidential candidate, you have to think carefully about, say, what health plan you favor, because you're going to have a mandate to do it if you get elected.