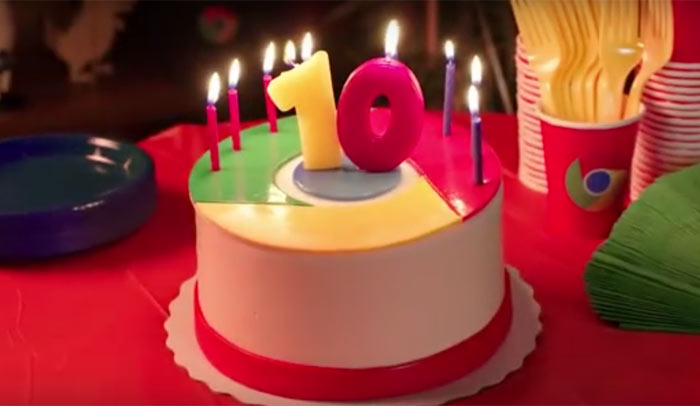 Google is celebrating Chrome's 10th anniversary by launching a new update which brings the elements of Material design onboard the most used browser in the world.
This new design includes more rounded shapes, new icons and a new colour palette. The company announced that it would be bringing a major update to the browser, featuring a new look and vast improvements to the user experience. Chrome has long offered to remember user passwords, but now its built-in password manager will generate strong passwords on demand as well, and it's also supposed to be smarter when it comes to knowing when you want to fill in your saved information (it can manage addresses, contact information and payment sources as well as passwords).
Chrome 69 is more than a new coat of paint, however, as shown by the browser's new password manager. The address bar itself is fundamentally changing, with some results now being displayed within the result preview inside the bar, so if you're searching for something like a sports score you're likely to see the answers straight away without having to load a web page. In the near future, you will be soon able to search through Google Drive right from the search bar.
Google says they are "rolling out" some new experiments to also "improve Chrome's startup time, latency, usage of memory, and usability".
The new Google Chrome update will download to your PC or Mac automatically but you can always force the update by going to Chrome's main menu Help About Google Chrome. The new design is typical of what we've seen from Google lately: bright white with rounded corners and a soft, smooth look. The Omnibar is also pill-shaped on the desktop browser, and there is a new avatar icon on the top right that takes you to all your shortcuts to passwords and payment info.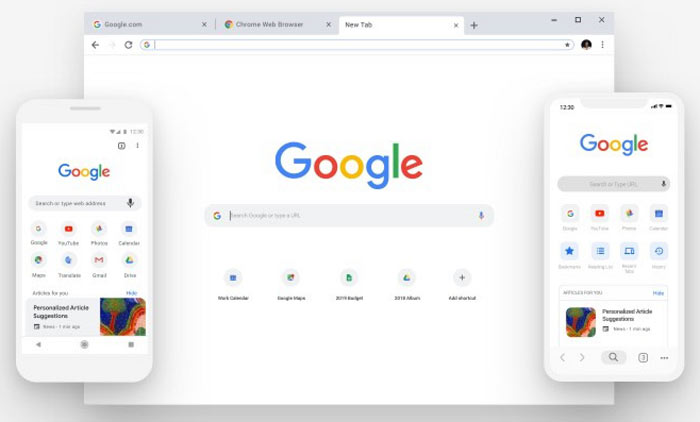 The massive redesign will see Google move Chrome to a completely different design language.
Another engineer pointed out that font rendering worked just fine in the beta version of Chrome 69.0.3497.81 but apparently broke down when the browser was released as the official stable release. I like how you can now easily switch to synced desktop tabs in the iOS app, plus the placement for a shortcut to search is handy.
How do you get the latest update?
Chrome
will save it, and next time you sign in, it'll be there across the plaforms you use
Chrome
on.
Can I ask you a personal question?
Along with this updated appearance, Google has now changed the popular search feature from within the address bar.
More news: Federer shocked by 55th-ranked Millman