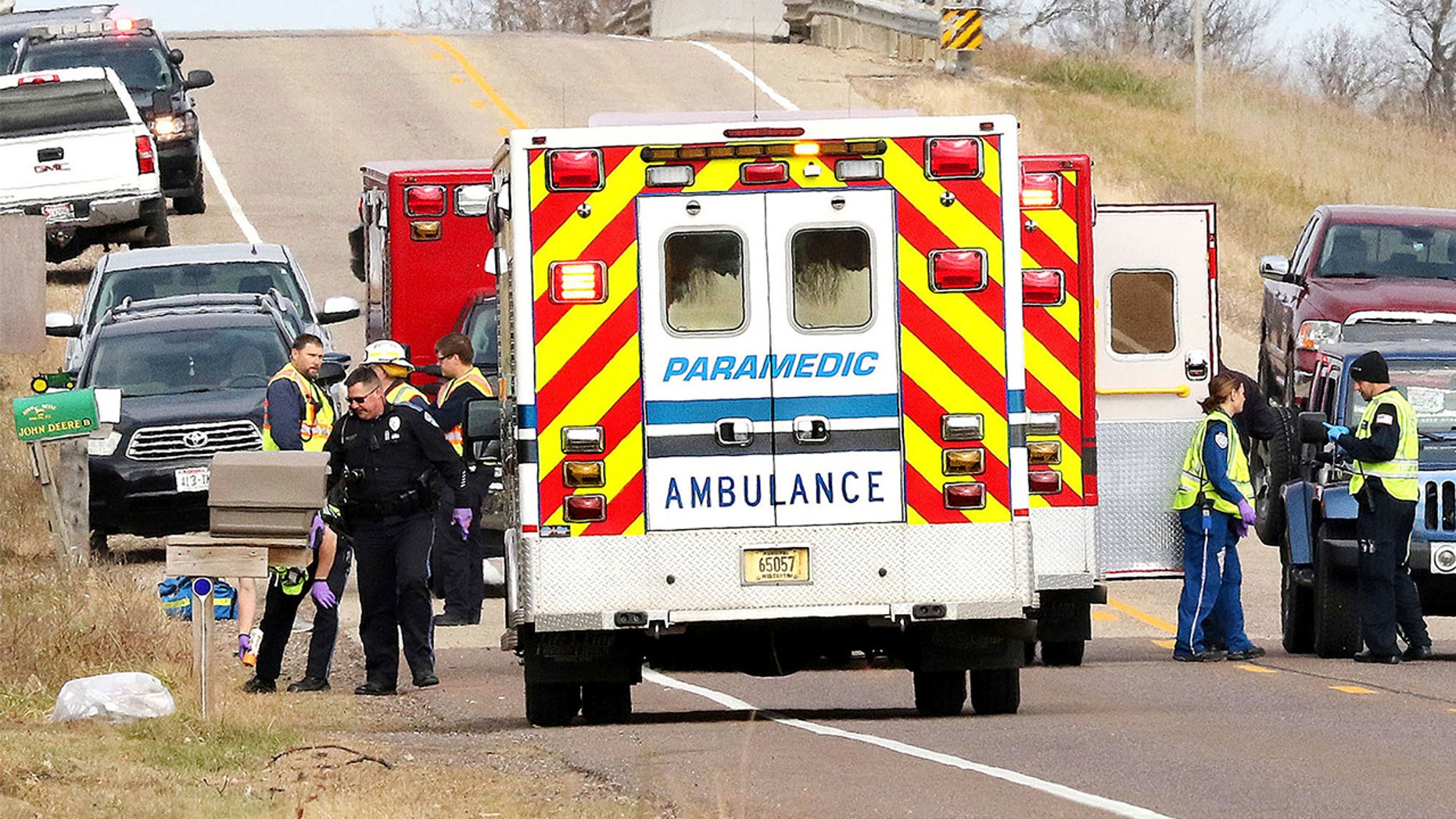 In Wisconsin, the school, the community of Scouts and most of Chippewa were preparing to attend a memorial at 6 p.m. Sunday at the elementary school the three girls who were killed attended.
The girls were in the fourth grade at Halmstad Elementary School in Chippewa Falls, Wisconsin.
On Sunday night, in the rain and with candles in hand, Girl Scouts sang songs of sadness.
The crash happened on Saturday morning as the girls were picking up litter in a ditch in Lake Hallie, a town about 150km east of Minneapolis.
Lake Hallie police said Monday Treu and a passenger in the pickup truck both told investigators they had intentionally been inhaling chemical vapours just prior to the crash. One girl survived and was in critical condition Saturday night.
The Lake Hallie Police Department says the four people killed are 9-year-old Jayna Kelley of Lake Hallie, 10-year-old Autum Helgeson, also of Lake Hallie, and 10-year-old Halee Hickle and her mother Sara Jo Schneider of Lafayette.
Golden added the district and school crisis teams assembled support networks for students, staff and families. At the time of the crash, all members of the group were in the ditch on the west side of County Road P just south of the Highway 29 overpass bridge. Authorities say the 21-year-old man driving the pickup later surrendered.
Girl Scouts chief executive Sylvia Acevedo paid tribute to the girls and the woman in a statement on Sunday, saying "our hearts are broken" over the tragedy.
The incident is still under investigation by the Lake Hallie Police Department.
More news: Galaxy S10 to bear one of Samsung's new 48MP, 32MP cameras
Two other scouts were injured in the crash - one was airlifted to a hospital and is in critical condition.
According to the Chippewa County jail, 21-year-old Colten Treu could face multiple charges after Saturday's hit-and-run - including hit-and-run involving death and homicide by intoxicated use of a vehicle.
Acevedo says Girl Scouts everywhere stand with "our sister Girl Scouts in Wisconsin to grieve and comfort one another in the wake of this awful tragedy".
Authorities have identified the three Girl Scouts and a parent killed after they were struck by a pickup truck along a rural Wisconsin highway.
Police say the fourth-graders and a mother were collecting trash in Lake Hallie Saturday morning when they were struck by the truck.
Lake Hallie police Sgt. Daniel Sokup said Saturday that Treu's black Ford F-150 crossed a lane Saturday morning and veered into a roadside ditch, striking the victims.
The driver, identified as Colton Treu, 21, from Chippewa Falls, has since turned himself in to police and is expected to be charged with four counts of homicide through the negligent use of a vehicle.
Hundreds of community members gathered in 40-degree weather Sunday evening for a vigil outside Halmstad Elementary School, where some of the girls were students.